About a month ago I dug in and took a hard look at my business, both on Etsy and social media, mainly Instagram.  My sales were slow and I could feel my lack of interaction with the people I connect with daily (i.e. YOU).  I realized I needed to get motivated but I wasn't sure where to begin.  
I'd been connecting with Chi of Simply Chi Vintage on Instagram for about a year and her style and drive always inspire me.  We started chatting about business, and, as a very successful online seller, Chi offered me some solid advice that helped me to improve my own style and, in the process, it changed my marketing strategy.  Some of the things Chi suggested were not easy to absorb at first (my photography needed work, ouch), but I knew I needed to change, and she gave me the encouragement to make that happen.  
This is how I did it...
STEP ONE:  Gain natural light. I work from home, my studio is my garage, and I have limited space. I looked over my space with a more critical eye then decided to move one shelving unit to allow in more natural light to enter from my closest window.  This has made a HUGE difference in my product photography.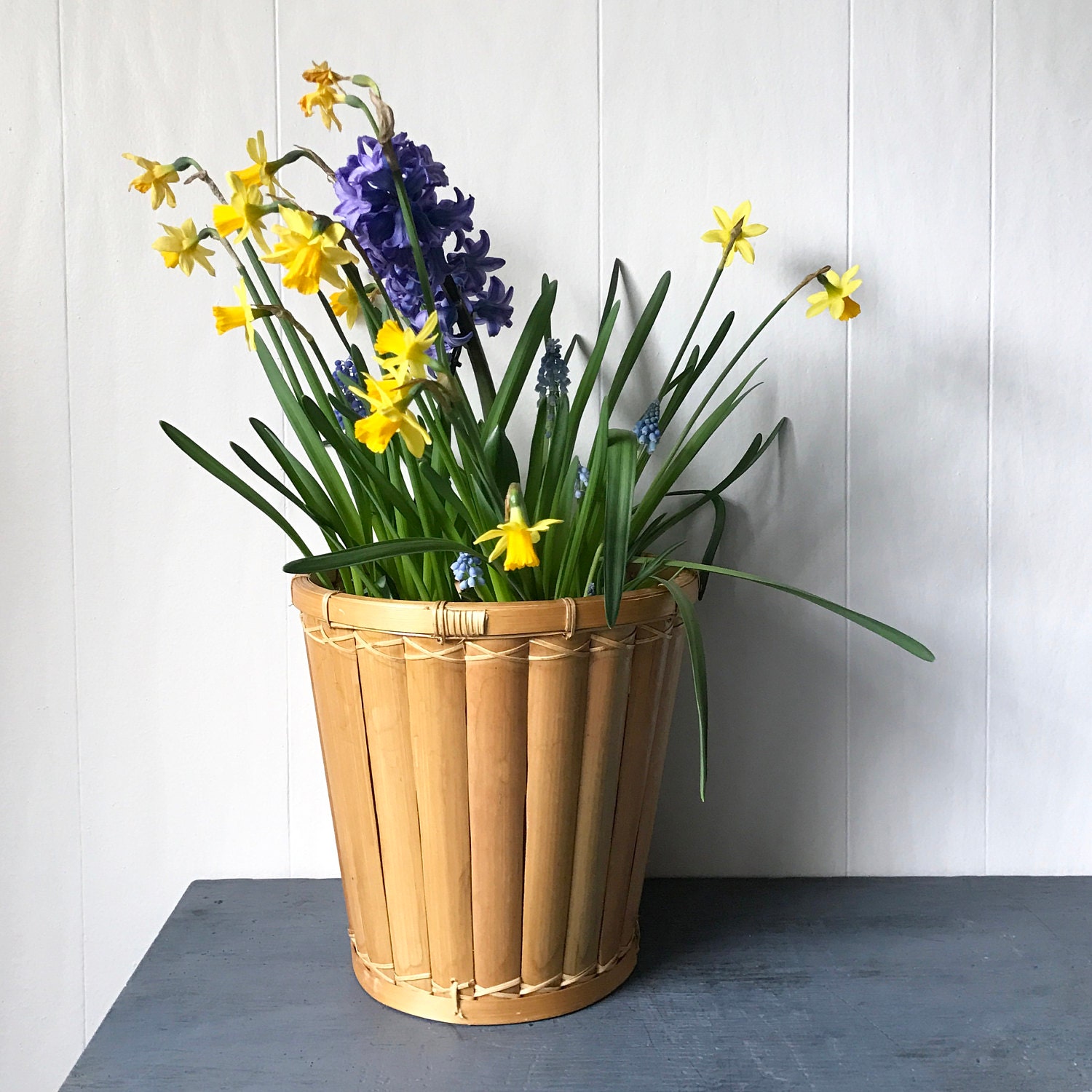 STEP TWO:  Lighten and brighten.  I bought a quart of white paint for my backdrop wall.  BIG thanks go to my husband, Chris, for stepping up to help with that project; he applied four coats and saved my shoulders from aching.
STEP THREE:  Supplemental lighting.  I invested in a pair of very basic studio lights.  This set features soft daylight bulbs and diffusing umbrellas which work well to chase away the deeper shadows that linger at the edges of my photo space.
STEP FOUR:  Modernize styling.  For me this meant using less props. Use of natural light allowed the focus to be on the item and decreased the time I was spending on post edit work.  Adding a few plants to my shots has given them a fresh, modern and personal feel.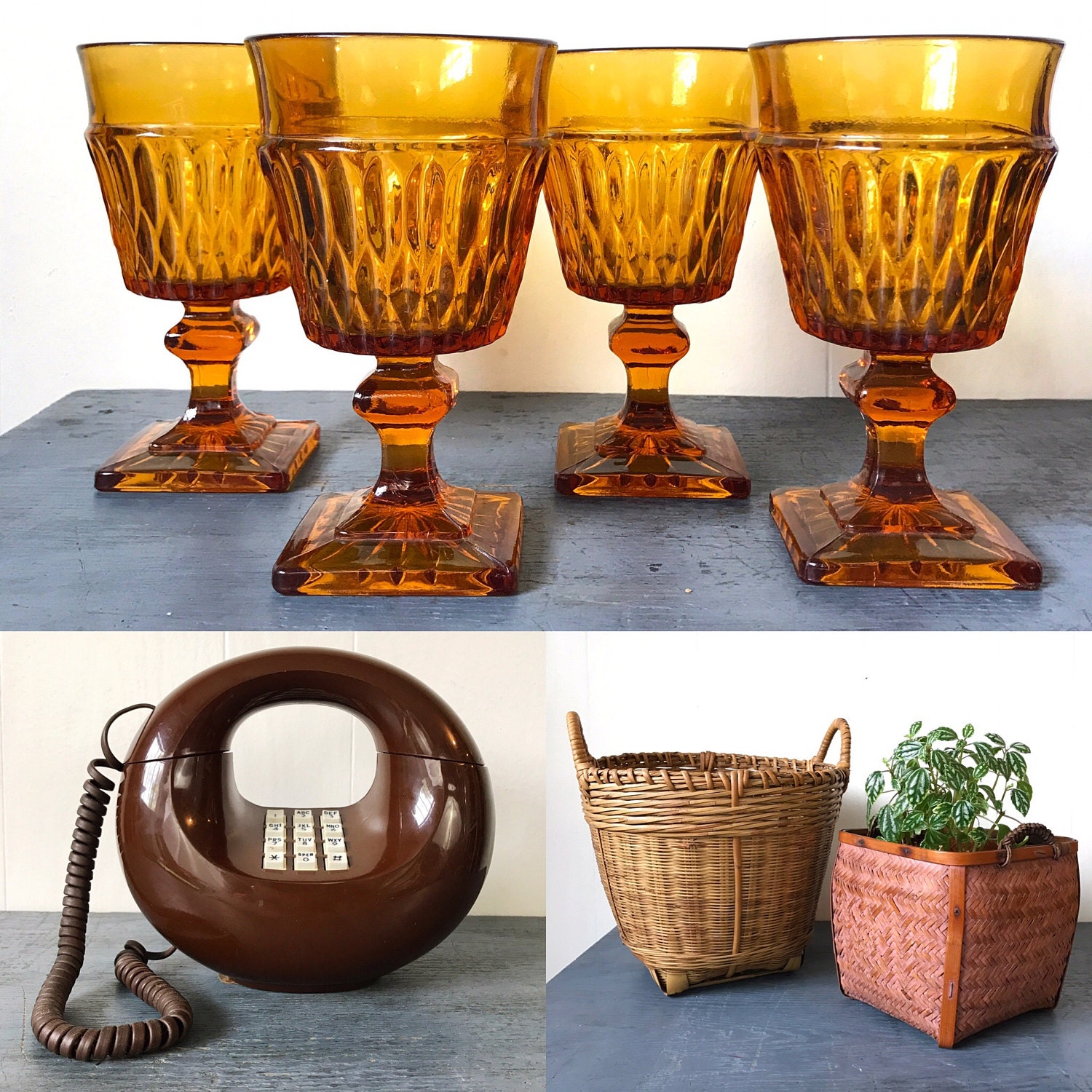 TIP:  I sourced my small houseplants from the garden clearance section at Lowe's.  My vintage studio pots were thrifted for less than $5 each. 
STEP FIVE:  Redesign of all media branding.  This part took more time but it was easier since I could pull images from my new and impoved product photos.  I used the basic social media templates available on Canva and tweaked the font style, size, and color.  Finishing touches were added in Photoshop CS5.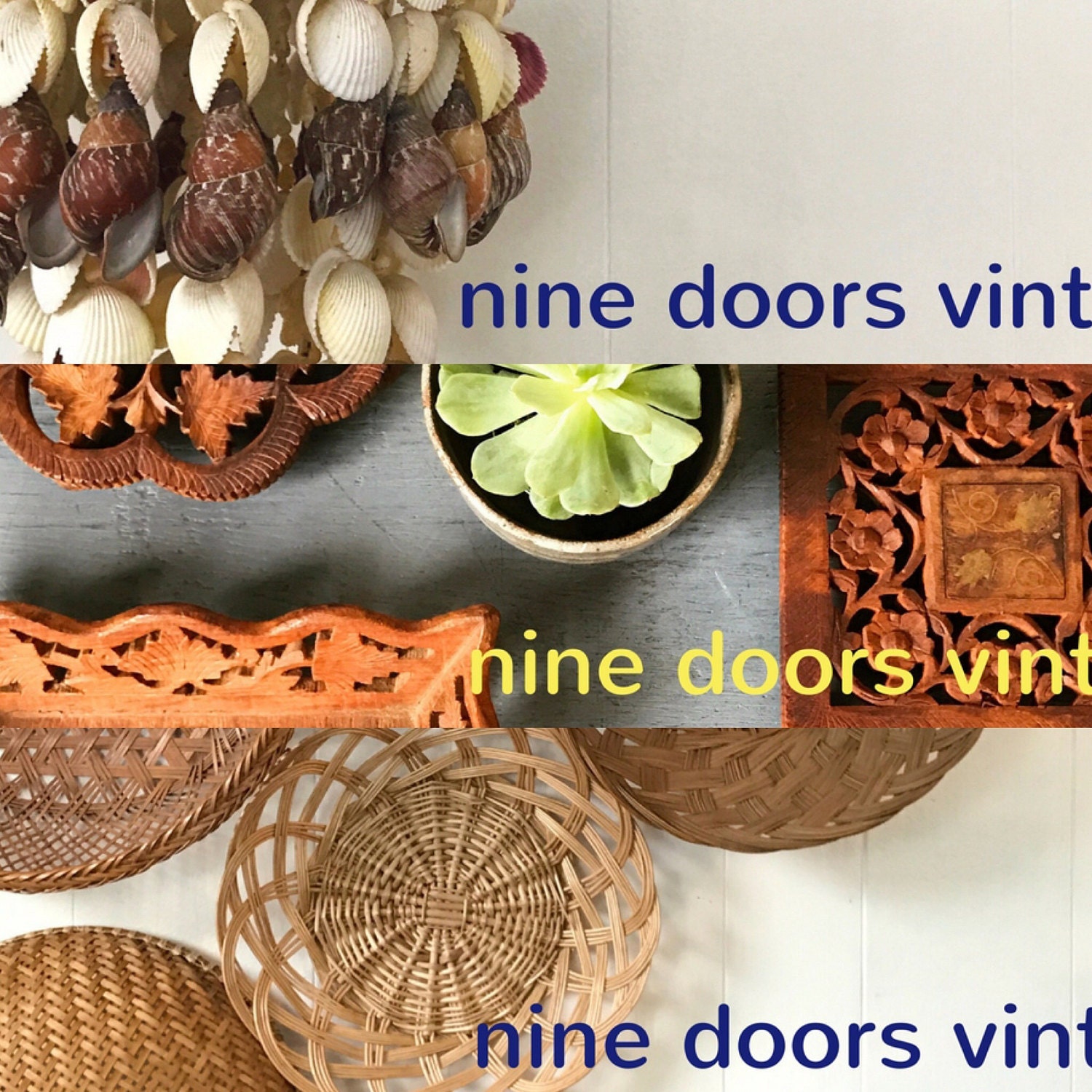 STEP SIX:  Maintaining a consistent presence on social media.  I started posting my improved photos on Instagram the day after I finished my photography space and the response has been amazing!  I try to post a handful of items each and every day.  I'm making more effort to infuse my personality in my comments, and to reply and interact within my community.  As my follower count increases daily, my views and likes have tripled, and, more importantly, visits to my shops and sales have increased.
STEP SEVEN:  Building the web shop.  I'd been researching which platform to use for some time and finally decided to give Pattern by Etsy a try.  There are pros and cons with all platforms but for me it ultimately came down to the tools (primarily the shipping calculator) available within Pattern.  I already own my custom domain, set up was simple, and the free trial gives me a full month to decide if it's a good fit for my business.
What's next?  Well, honestly, I still have a lot to learn.  My goals are to become more active on my Facebook business page as well as learning more about using my Pinterest account to boost my business.  
I'll be sharing here as I learn and grow and I hope you find some insiration in my journey to help in your own.  Please say hello and leave me a comment below; I appreciate your thoughts.
Until next time,
Tina