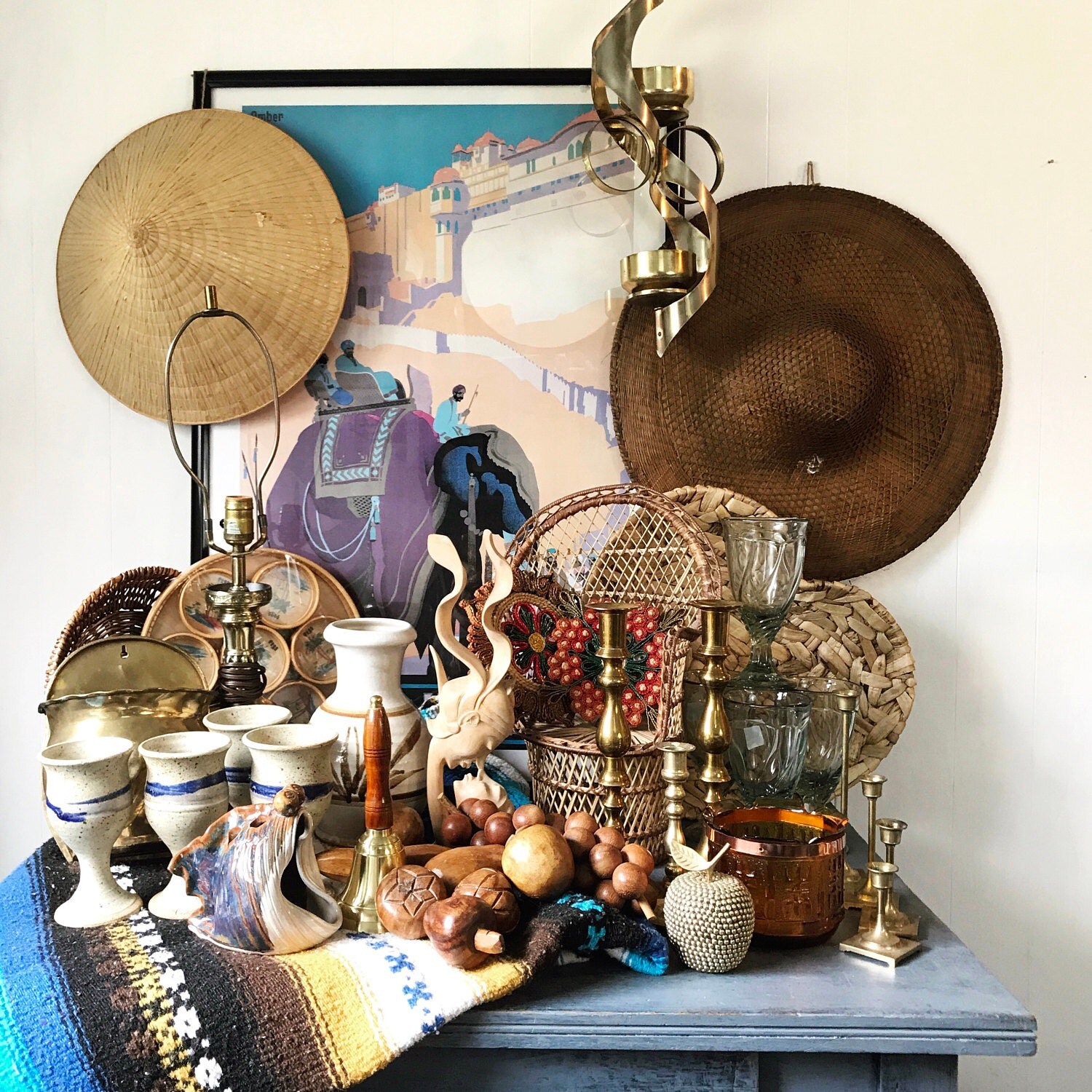 Weekends were made for vintage hunting.  Well, at least they are for me.  Fact is, I don't drive, so I typically do my heaviest hunting for the shop on the weekends.  This Saturday Chris and I revisited a thrift store that I used to frequent back in the early days of selling vintage.  That was when I sold moe clothing and limited home goods.  I hadn't been there in years and, long story short, I'm glad we gave it another try.  
Don't you love it when a thrift shop offers you a discount?  That was my surprise at our second stop, a charity thrift shop, which saved me 30% on their already low prices.  Lucky me, I also found a beautiful handmade copper garden bell as well as a fabulous jumbo ceramic planter to add to our boho-inspired deck decor for the summer season.
Our last stop was just a happy accident.  We were early for an appointment and decided to check out a nearby estate sale.  Saturday was the final day, last call, and the operator of the sale was wheeling and dealing; gotta love that, right?  I walked away with a handful of items and a smile.
Everything pictured here is coming to the shop eventually but, as always, if you spot something you love, please feel free to ask questions or claim any item by direct messaging me on my Instagram feed.
Until next time,
Tina