One bonus about hunting and selling vintage items is being able to enjoy them in my home for a bit before they go to their new homes.  Vintage sellers tend to be very passionate about their wares.  I love the history and the stories of the things that I find, and, yes, there are times when I am tempted to keep a particular item for myself.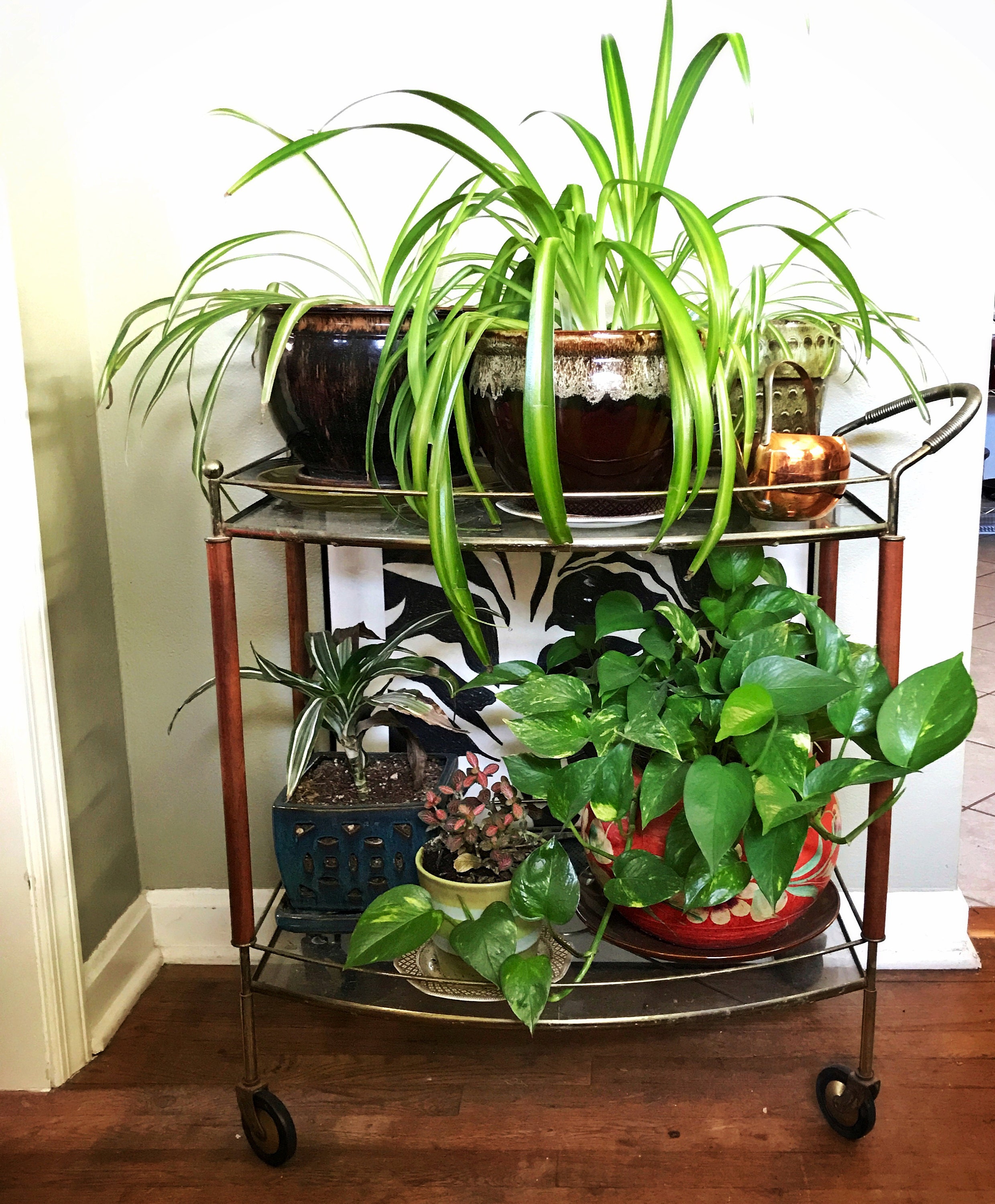 Although my buying philosophy is "only buy what you like", and, while I freely admit that I don't use the majority of my inventory for my personal decorating, sometimes a piece will just speak to me from the moment I see it.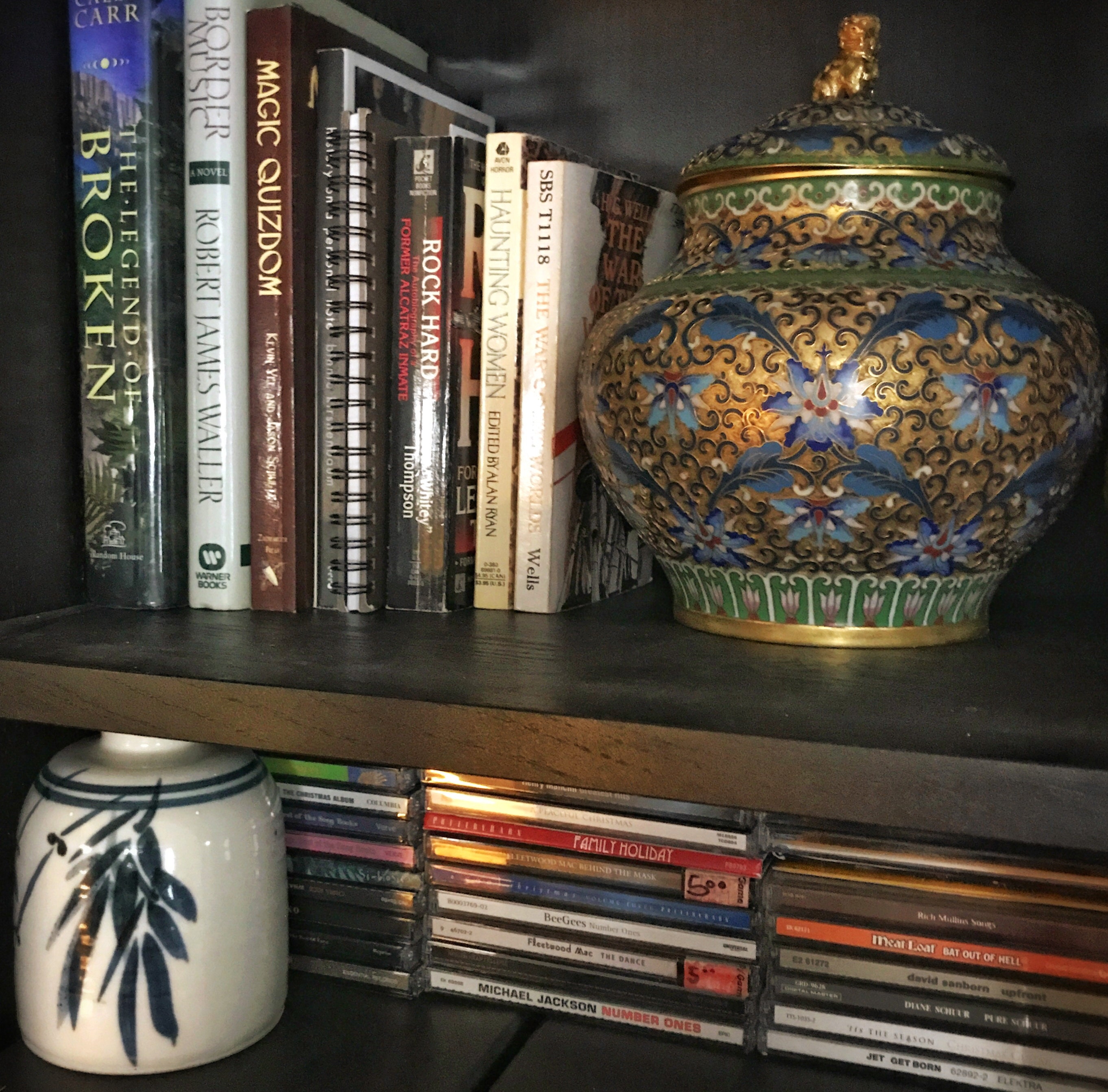 As much as I admire beautiful things, I am very drawn to pieces that are practical.  I credit my Art History studies of the Bauhaus movement for my liking of objects that are designed to work both aesthetically and functionally in a home.  Clay, stone, wood, metal, glass, color and textiles are the basic materials.  Marrying form with function, craft and technique, these concepts are deeply appealing to my design sensibility.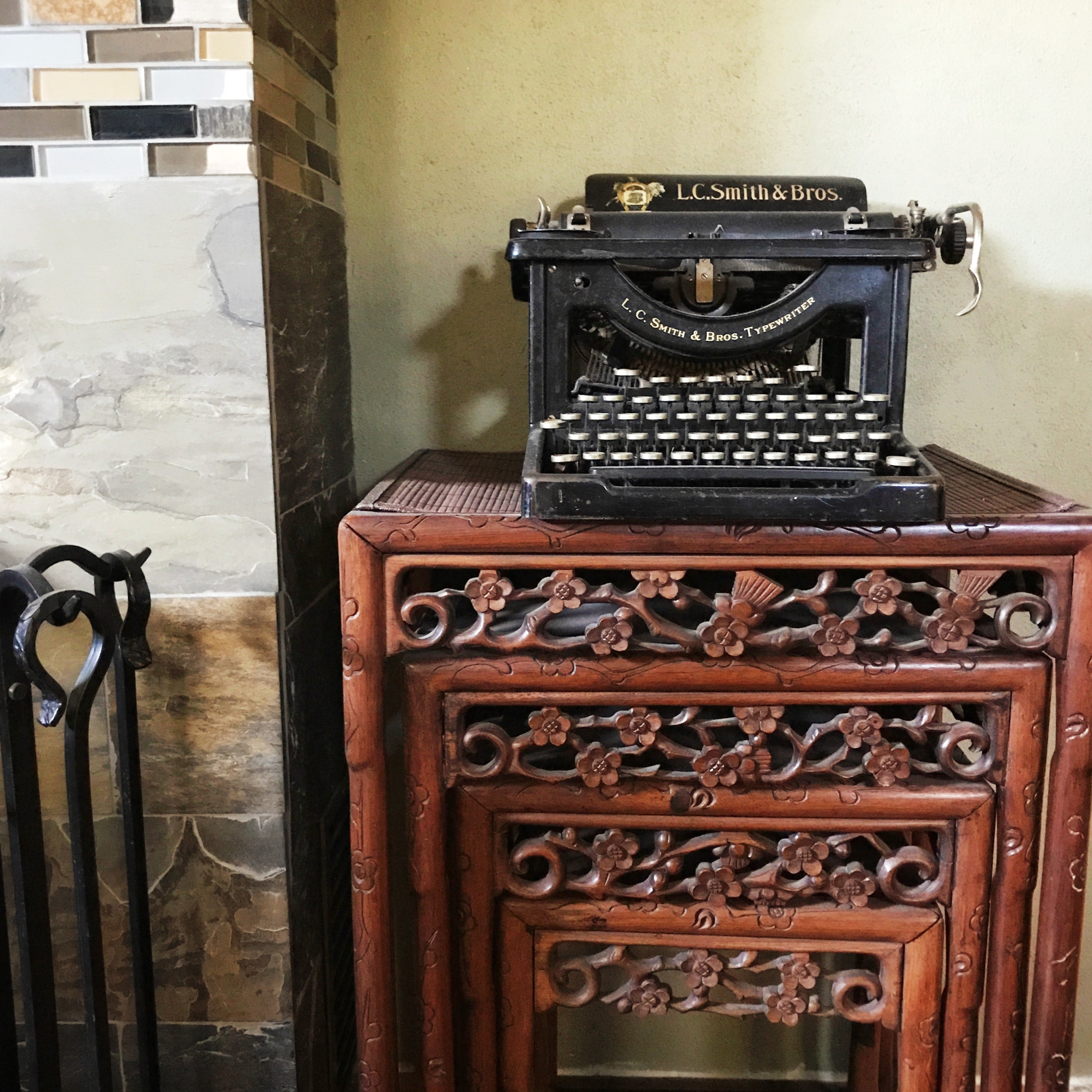 Our limited collection of truly antique items were, for the most part, inherited from my husbands' Grandparents' estate.  These pieces have found their way into my design not only for their sentimental value but because they are pieces of good design.  Interesting pieces with warmth and character, and, by displaying them in our home their stories live on.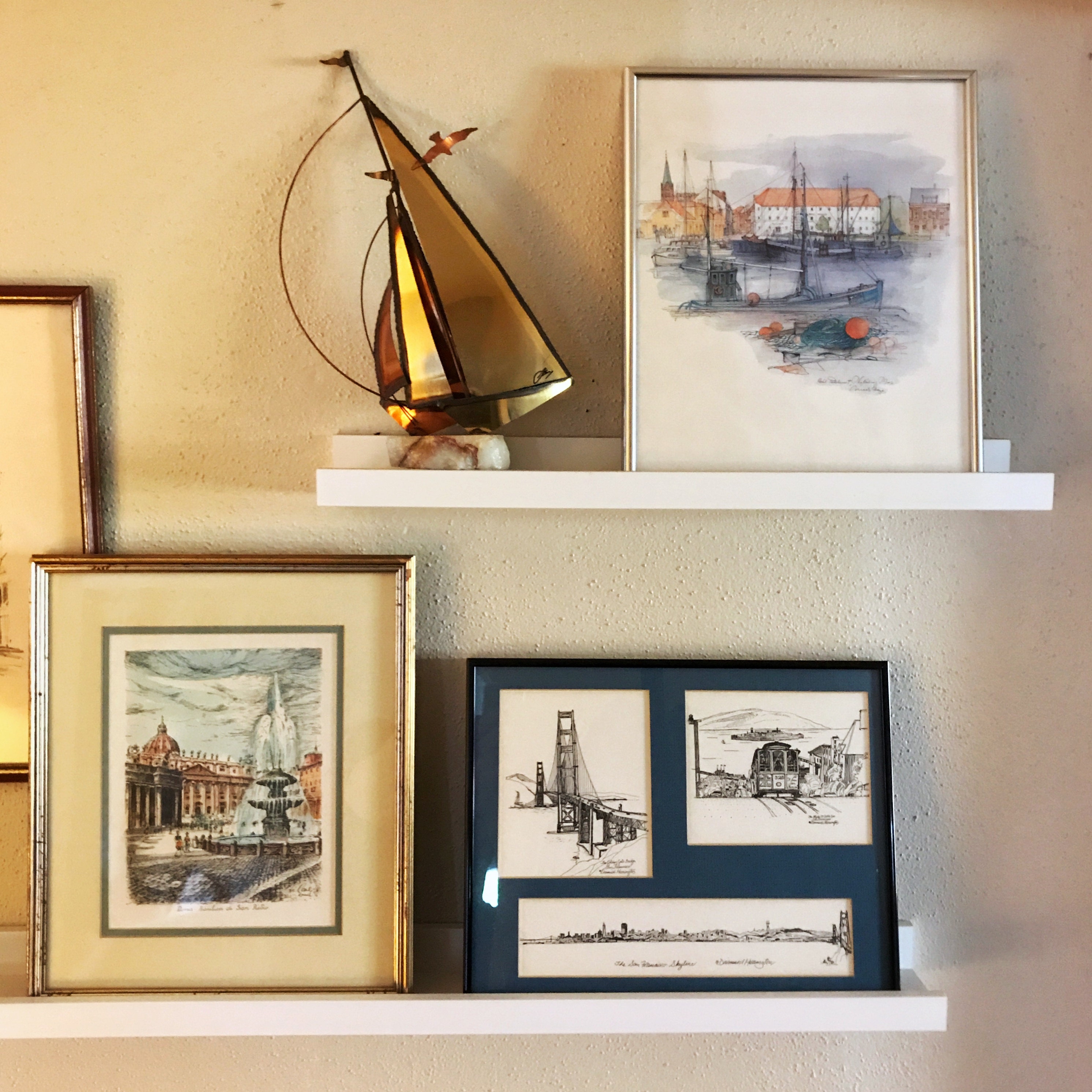 Life experiences, and most especially travelling, has influenced me and connected me to even more ideas and larger concepts of my personal existence.  Items related to travel will always find a place in my design, particularly those that remind us of the places that we have visited.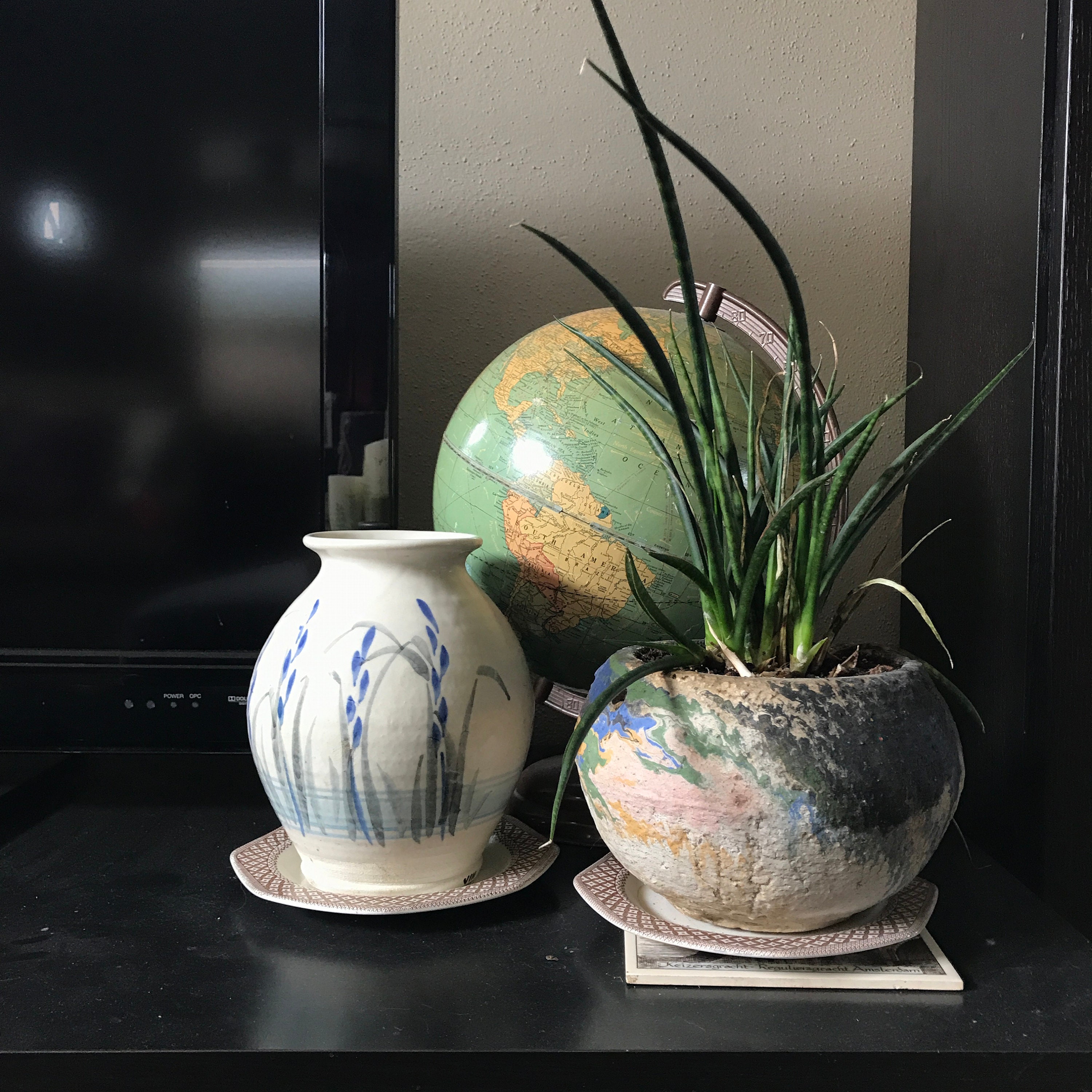 What speaks to you in your design?  What are the things that make you happy in your home?  What kind of things do you collect?  Leave me a comment, let me know.  
Until next time,
Tina